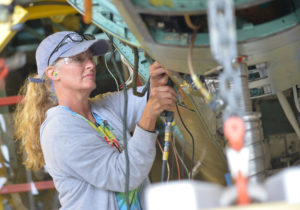 Although we are living in politically turbulent times, the stock market is doing well and the unemployment is relatively low. However, hours are down and technology evolves so rapidly that many jobs can either be outsourced or performed with automation. All of these factors make it more important than ever to choose a career field that is both stable and financially viable. At All Star Training, we offer continuing education courses in everything from electrical to real estate.
But today we want to highlight the rising need for electricians. The demand for electricians is at or near an all-time high. According to salary.com, the average median salary for an Electrician I is $46,447. Many certification programs take only a few months and you can become an electrician journeyman in about four years. You can begin working and earning a good wage well before attaining full journeyman status.
Becoming An Electrician: A Stable Career Choice
But how do we know that becoming an electrician is a stable career choice? Take a look at this data below from Google showing interest in "hiring electrician" searches dating back to 2004.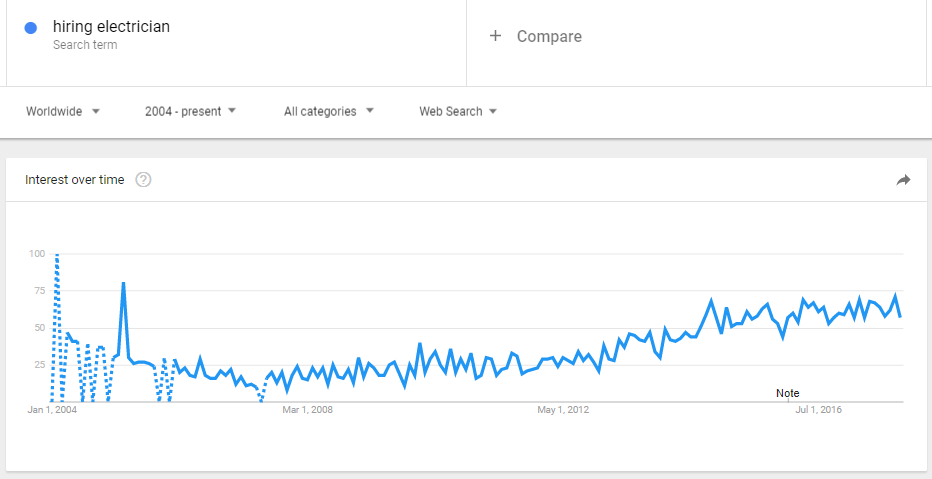 The trend on the graph is pretty clear.
There has never been a better time to be an electrician and a key element to that is Continuing Education courses. In order to stay licensed, you need to maintain certification based on your state's guidelines. At All Star Training, we offer convenient and affordable electrician continuing education courses that are available 24/7 in 19 states.
f you want to become an electrician, check your local community colleges or trade schools for upcoming programs. As we've established, it's a reliable career choice and you can be well on your way to working for a large company with tremendous benefits or one day working for yourself.
Best of luck from your friends at All Star Training.