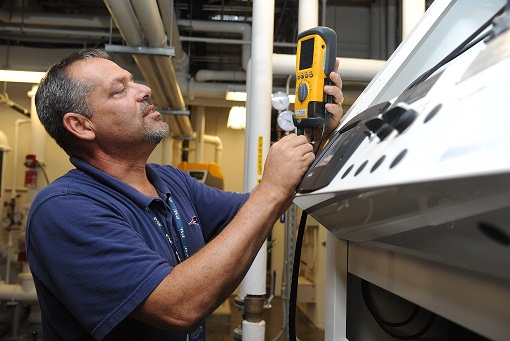 The New Year's Day holiday is a great time to set new goals. As we enter 2018, many people are thinking about their career path.
As the premier providers of online continuing education courses, we try to offer courses in strong, growing industries
. One particularly strong example for 2018 is the HVAC industry. We believe now is a great time to be an HVAC contractor or technician.
As the housing market and economy strengthens, the need for HVAC services is also growing. Not only is it a stable career option, it allows workers to travel and work with their hands. Problem-solving and people skills are necessary to be successful.
You must also keep up with industry advances and maintain your license which typically requires HVAC continuing education courses which we conveiently offer online.
Benefits of Being an HVAC Contractor
There are obvious benefits such as a competitive salary and the prospect of long-term employment
. But there are also benefits you may not have considered.
Like many of our other targeted industries, being an HVAC contractor can lead to opening your own business
.
Working in the field will test your technical skills but it will also improve your ability to work with people
.
Becoming skillful at making people feel comfortable is a common trait among business owners
.
Your clients will present different challenges and the best technicians can work with
just
about anyone
.
Eventually
, successful HVAC/R contractors and technicians will have customers that ask for them by name. Establishing and maintaining those relationships is key to growing in your career.
One of the best things about becoming a technician is that it doesn't cost much to start. It doesn't
require
a four-year degree and it doesn't
require
a costly start-up fee. In fact, depending on your location, there may be programs for you to start learning at no cost.
Many technicians go to schools on grants or loans from the government that are free for which to apply.
That enables people from all backgrounds to begin their education and receive a fair opportunity to start a new career
. Research online for local technical or trade schools. Here is a good place to start:
https://www.trade-schools.net/trades/hvac.asp
Most people begin with an apprenticeship where they can start learning right away.
Potential for Growth in 2018
The HVACR systems market was an $81.1 billion market as of 2015. The market

is expected

to grow by 5.5 percent each year through 2020.
Despite projected industry growth, we could see a talent shortage of over 138,000 employees by 2022

!
Those factors combined mean that the best time to get started is now!
The market is definitely in need of more technicians and there does not appear to be a cooling period in the coming years
.
HVAC technicians earn an average of $20.22 per hour according to Payscale.com.
Saving Money & Improving the Environment
Even in established neighborhoods with less new home construction, people
are concerned
with energy costs
.
That means that there are
virtually
unlimited prospects for customers on your own block
.
Installing Energy Star-rated units will make customers happy and more comfortable. They also provide a positive impact on our environment.
Another strong reason that this career choice is growing is the potential impact on the environment
.
As technology improves, technicians can replace older units with new ones that are more energy efficient
. They can also drive down monthly costs.
Online Continuing Education – HVAC Courses